As a mom, you start to pick up on things that make motherhood just a little bit easier and possibly more manageable. Since I appreciate it when others say, "Take Note!" here are a few of my favorites for the baby/young child stage.
I had no idea how much I would appreciate this gift when it was given back before Reese arrived. There's nothing to sanitize, no clothes have to be removed and instantly you can know what your baby's temp is. It is a little on the pricey side but in my opinion so worth it!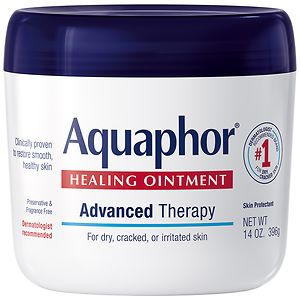 Diaper rash be gone! This stuff is incredible. Who needs Desitin when you can have Aquaphor? No funny smell, goes on clear and literally works after one application. AND you don't have to be a mom to appreciate the perks! I use it all the time for my dry lips. Aquaphor, where have you been all my life? Thanks to my friend
Kelly
for pointing me to this life-changing stuff!
Especially when on the go, feeding times have the potential to be messy, require lots of "extra's" added to your diaper bag and then leave you needing your kitchen sink to clean up. Not with this amazing contraption made by Boon called the "Squirt." I'm considering getting another one when Allie starts on solids so that I can have one filled with her vegetables and the other fruit. My friend Yesenia introduced this to me and it's one of my favorite baby doo-dads!
Love, love, love my Vera Bradley diaper bag! It's definitely more on the "nice to have" list of things and less of a necessity. This was a gift from my grandmother and I love thinking about her when I use it. It's the perfect size for having two little ones, wipes clean on the inside and can be thrown in the wash if necessary.
Yes, I'm one of "those" moms! Again, not really necessary but I really prefer putting a warm wipe on my baby's bottom compared to a cold, startling one! This was a hand-me-down, otherwise I probably would never have thought to use it but I seriously won't go back! As long as you rinse out the pad weekly that keeps the wipes wet, you're good to go.
I don't know what we'd do without this guy! Since we have babies so close together, this is Allie's crib for the foreseeable future. The fact that it has wheels is the cherry on top. I take it to and from the girls' bedroom for when it's Allie's bedtime out in the living room.
As a nursing mom with a very young older child, I am so so grateful for Baby Einstein! Reese is learning her numbers, shapes, animals and the sounds those animals make from these videos while I take care of Allie. It's definitely monitored with how much she sees but I'm thankful for the distraction when I can't be everywhere at once.
Finally, these are probably my most favorite clothing item for the girls...Robeez shoes! A friend from church let us borrow a pair when Reese was just learning how to walk and now I don't put anything else on her (well except for church shoes). They're soft, genuine leather and allow baby's feet to grip the floor as they toddle around. Reese is well beyond that stage but they are still the best because of how easy they are to put on and she can't take them off! :)